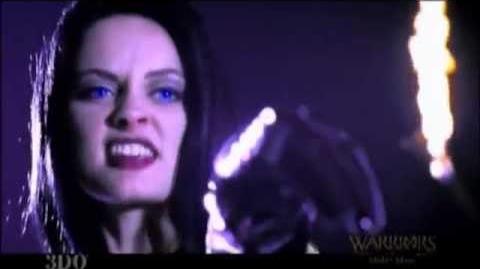 Warriors of Might and Magic is an action role-playing game developed and released by The 3DO Company in 2000, and is available for the PlayStation, PlayStation 2 and Game Boy Color. The three versions, although they all follow a similar storyline, are each unique, especially the GBC version which is presented in 2D instead of 3D and has an almost completely different story.
Each version of the game centers around the protagonist Alleron, who is wrongfully accused of committing necromancy and is exiled in result. As punishment for his crimes, he is forced to wear the Mask of the Accused, which acts as a magnet to monsters. It is difficult to determine when the events of the game take place in the Might and Magic timeline.
PlayStation
Edit
PlayStation 2
Edit
Game Boy Color
Edit
In this instance, Alleron begins the game in a prison fighting skeletons. He then ventures on to frosty wastelands and underground caverns. Within this version there are head bosses which are fought at the end of most levels, i.e. a skeleton lord, a frost giant and a tempest giant etc.
Ad blocker interference detected!
Wikia is a free-to-use site that makes money from advertising. We have a modified experience for viewers using ad blockers

Wikia is not accessible if you've made further modifications. Remove the custom ad blocker rule(s) and the page will load as expected.