For the original RPG series, see Might and Magic RPGs.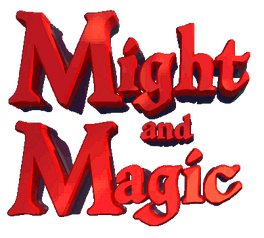 Might and Magic (recently Might & Magic, and often MM in conjunction with other characters) is an Epic Fantasy and Science Fiction franchise, consisting of computer role-playing and strategy games, books and console video games; which spawned from the computer role-playing video game series Might and Magic produced by Jon Van Caneghem. The original series was developed by New World Computing under the direction of - and originally single-handedly by - Jon Van Canegham until the bankruptcy of New World Computing's parent company and Might and Magic publisher 3DO. The franchise was then bought by Ubisoft, who created a new continuity for further games, which is completely unrelated to the original universe.
Ancient universe
Edit
Main article: Ancient universe
Ubisoft continuity
Edit
Main article: Ubisoft continuity
Ad blocker interference detected!
Wikia is a free-to-use site that makes money from advertising. We have a modified experience for viewers using ad blockers

Wikia is not accessible if you've made further modifications. Remove the custom ad blocker rule(s) and the page will load as expected.