Home
Talk

4
3,715pages on
this wiki
Journey now into an age of chivalry in an alternate reality...
Featured Media
 You can leave your video proposal here.
Come and join us in chat!
Join the Chat
Have a nomination? You can read about the it
here
.
Current Poll
In the previous poll, we asked which campaign of Heroes of Might and Magic IV was your favorite:
In third round 7 people voted for the Elwin and Shaera, a campaign where love of two elves results in a war.
In second round 15 people voted for A Pirate's Daughter, a story where a young pirate meets her past and her destiny.
In first round 16people voted for Half-Dead, where a necromancer decides to help his master, but turns out it is a greater plot to extinguish life from the universe.
Which primary class from Heroes of Might and Magic IV is your favorite?
You can leave your poll proposal here.
Featured Article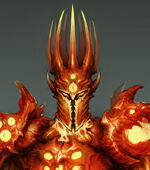 Kha-Beleth is a character in Might and Magic series.
An arch-demon that first fought to free his people, Kha-Beleth has taken the place of the denizens of Sheogh. While the other demons fight each other, Kha-Beleth picks the best ones and sends them on the tasks. He plans on getting freedom for demons, releasing them from Sheogh to cause chaos on Ashan. With his determination, he managed to curse Queen Isabel and make her to give birth to the Demon Messiah, although requires Skull of Shadows as a final component...
---
You can leave your article proposal here.
Featured Image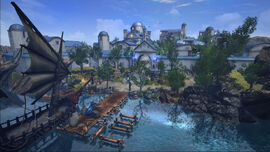 You can leave your image proposal here.
From other wikis