Welcome to Might and Magic Wikia!
Might and Magic
is an Epic Fantasy and Science Fiction franchise by Ubisoft Entertainment.
Journey now into an age of chivalry in an alternate reality...
Featured Media
 You can leave your video proposal here.
Have a nomination? You can read about the it here.
Current Poll
In the previous poll, we asked what were your favorite townscreens:
9 people voted for H4 townscreens, which changed background according to their terrain.
49 people voted for H3 townscreens.
And 79 people H5's 3D townscreens.
Which faction are you looking forward to play with in H7?
You can leave your poll proposal here.
Featured Image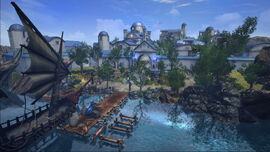 You can leave your image proposal here.
From other wikis